Jupiter Ascending
DIRECTOR : Andy & Lana Wachowski
PRODUCTION : Warner Bros

VFX SUPERVISOR : Pierre Buffin / Geoffrey Niquet
VFX PRODUCER : Fabrice Lett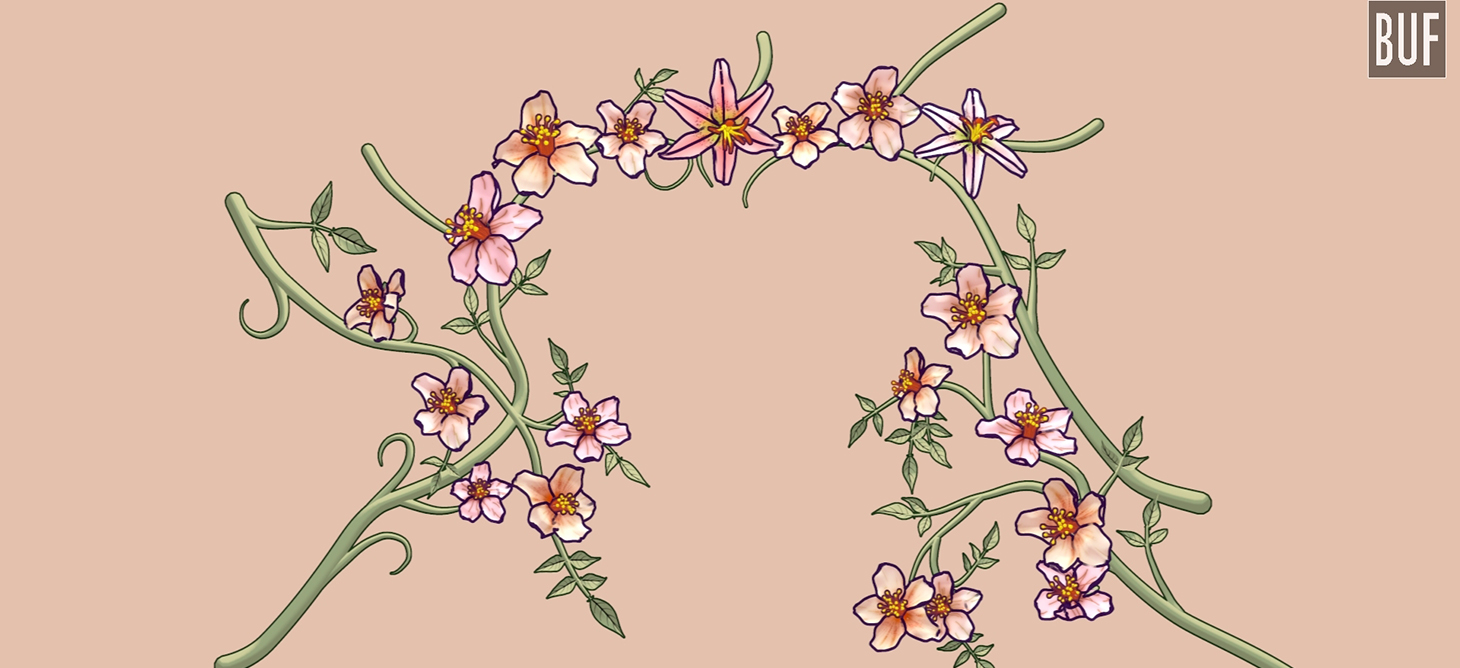 MAKING OF : Charles Labriet

Production notes
Production year - 2014
Release Date - February 4, 2015 - France

Number of VFX shots - 22
VFX Supervisor - Geoffrey Niquet
VFX Producer - Fabrice Lett
Animated Razo Tattoo
The requested effect was to create an animated floral tattoo on the face of the character Razo.
2D Design
At first, BUF created 2D designs to help define the type of flowers, the graphic treatment and the position of the tattoo on Razo's face.
Animation tests were also done in 2D.
Work procedure
Based on the 2D design chosen by the Directors, a 3D model of the plants were setup.
The purpose was to easily adapt the tattoo animation to the mood of the character.
Blooming flower animations and leaves were created.
A procedural animation system was setup in order to simulate the global growth of a stem. This system allowed us to insufflate wind in the stems.
Finally, it enabled us to render specific textures per shot.

For all the shots, the working steps were:
− 3D rotoscopy of the actress' face
− Animation of the elements of the texture depending on the mood of the character
− Lighting of the tattoo
− Integration/Composition